1st International Academic-Practical Conference PIRO-TACTICS 2018
Scientific and Practical Conference PIRO-TACTICS 2018
Date: 20-21 June 2018
Place: Łódź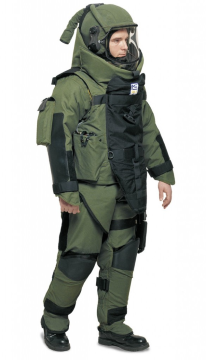 DOWNLOAD: ZAPROSZENIE,  PROGRAM [PDF]
ACADEMIC COMMITTEE:
Professor dr hab. Kuba Jałoszyński
dr hab. Ryszard Machnikowski
dr hab. Zofia Wilk-Woś
dr inż. Przemysław Kornacki
Dr. Jarosław Truchan
Dr. Rafał Batkowski
dr Andrzej Marjański
dr Michał Stępiński
dr Roman Stawicki
Organisers:
dr Michał Stępiński - chairman of the organizing committee
dr inż. Przemysław Kornacki - vice president
Antiterrorist Operations Office of the Polis Police Headquarters
Independent Anti-terrorist Sub-unit of the Regional Police, Łódź
Provincial Police Headquarters in Łódź
Association of Security Experts of the Republic of Poland
Social Academy of Sciences
 

Fees:
For officers and soldiers participation in the conference and forum (without presentation and publication) FREE
Coffee breaks during breaks
Accommodation and meals are the responsibility of each participant.
(a promotional hotel offer available for conference participants)
TERMS:
 1. from March 15 to June 10, 2018 - registration of participation in the Conference;
2. until 15 June 2018 - reporting summaries of oral presentations and scientific posters;
3. 20-21 June 2018 – Scientific and Practical Conference - PIRO-TACTICS 2018
4. until July 15, 2018 - sending the publication along with the authors' statements to the academic monograph

We respond to all messages received from you.
A lack of response is synonymous with not receiving your message.
If you do not receive an e-mail with confirmation of the receipt of files within 1 week of sending the work (also after making corrections), please contact us:
• until September 31, 2018 - publication of an academic monograph in electronic form - the authors receive 4 points

The planned date includes works formatted in accordance with the information provided in the Publication tab, which will be sent by June 30, 2018 together with the original author's statement (in paper version). We will inform you by e-mail about the date of availability of paper versions of books.
All correspondence should be sent to the following address:
Ten adres pocztowy jest chroniony przed spamowaniem. Aby go zobaczyć, konieczne jest włączenie obsługi JavaScript.
AIM OF THE CONFERENCE:
The Piro-Tactics2018 conference is a project directed primarily at representatives of entities conducting tactical engineering, sapper and pyrotechnic activities, and representatives of science and security academics.
Our mission is to create a platform for the exchange of information and to support the development of knowledge in the field of active combat engineering, sapper and pyrotechnic activities.
The conference will present scientific achievements, results of research projects, as well as the latest technical solutions in this area.
The Piro-Tactics Conference 2018 is intended as a forum for the exchange of experiences between officers and soldiers carrying out combat engineering and pyrotechnic activities with particular emphasis on anti-terrorist activities.
In order to implement the above assumptions, the undertaking will be implemented in the form of:
Day 1:
Conference - presentation of submitted papers from the following areas:
- methodology for conducting, combat engineering sapper-pyrotechnic activities;
- legal and organisational conditions for the conduct of combat engineering sapper-pyrotechnic activities;
- medical protection of sapper-pyrotechnic activities;
- the latest technical solutions supporting sapper-pyrotechnic activities;
- results of research and scientific projects carried out in the field of sapper-pyrotechnic activities;
- methods of action of the perpetrators of the attacks with the use of explosive devices;
 and presentation of technical solutions in the field of hardware protection of sapper-pyrotechnic activities



 
Day 2:
Forum - closed discussion panels
(Participants can be officers, soldiers and employees of the institution
and services performing sapper-pyrotechnic related activities)
 
Panel I:
- Combat engineering, sapper and pyrotechnic operations
moderator: dr inż. Przemysław Kornacki
 
Panel II:
- Legal and organizational considerations of the use of explosives to overcome building closures and other obstacles;
moderator: dr Michał Stępiński
 
As part of the discussion, panel discussions will be prepared and recommendations given, which will be transferred to legal entities responsible for the implementation of sapper and pyrotechnic activities.
PARTICIPANTS OF THE EVENTS:

• Officers and soldiers carrying out combat engineering, sapper-pyrotechnic activities
• Representatives of institutions and services
• Scientific  and academic staff
• PhD students and students of humanities and social sciences
• Practitioners interested in issues presented during the Conference
• Invited guests
 
EACH OF THE PARTICIPANTS CAN PRESENT HIS/HERS ACHIEVEMENTS IN THE FORM OF:

• Oral presentation
and / or
• Chapter in a scientific/academic monograph.
 
The subject matter of the oral presentation must be related to the issues raised during the Conference. The oral presentations can be prepared both, on the basis of the author's own research or represent a theoretical issue.
The organizers reserve the right to accept the topics of the oral presentations